The information has the power to change the Education system, Let your information make some change in society by educating others.
The EdTalk is exclusive online portal for News and Information of education world and dedicated to publish articles, news and information from the Institute/ Education Provider for Students community.
The EdTalk is open for Schools, Institutes, Universities, Ministries, Government Departments, Organizations, Researchers, Education Service Providers, Teachers, Professors, Lecturers, Learners and Students who want to write to enforce Education. We also promote educational services and product details, because we believe education is the core value of one's life.
If you want to publish any informative news, views, articles and educational events on The EdTalk, kindly send us the details on below email id
editor.theedtalk@gmail.com
We cover the below news areas
Reward and Recognition of Institute or students
About Schools/ Institutes/ Organizations/ Universities
Admission News
New course Addition
Declaration of Student Results
Announcement of Examination
About Educational products
News and events of the Institute
Any Information related to Education
The Process to publish News and Information
The Article must be related to Education or linked to Education
An article must be unique and not copied from another source
All article must be sent along with relevant original image or link to the source
The Article must contain a minimum of 300 words
Student can send their Events happening in Institute
All article must contain sender contact number, Email id, and Location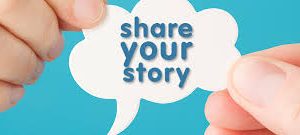 All the Article Must be Sent to theedtalknews@gmail.com with Subject line "Education News – Headline of the News".
Note: We are not bound to publish all news received from the source. We review all news received from the source and publish which is Good and Relevant to Education.
If you have any further doubts or queries please follow this link – FAQ's
or Contact Us