EDTALK | NASHIK, INDIA
Develops model Anganwadis during the pilot project; conducts online learning, ushers state-of-the-art curriculum for pre-primary students
Ampersand Group's intervention in the Anganwadis in Nashik was brought to a successful conclusion after they initiated the pilot project in 2018 with the Ministry of Women & Child Development (MWCD) under the public-private partnership (PPP) model to operate and manage 25 Anganwadis.
The project had about 25 Anganwadi teachers and as many helpers who were trained that impacted over 750 students aged between three-six for the past two years. The initiative by Ampersand Group helped modernise the Anganwadis through tech-enabled classrooms, state-of-the-art lesson plans and modern curriculum which was curated by a team of experts, academicians and pedagogical specialists. The classrooms were equipped digitally and students were provided books, worksheets, toys which would enable them to achieve developmental milestones during their course in the Anganwadis.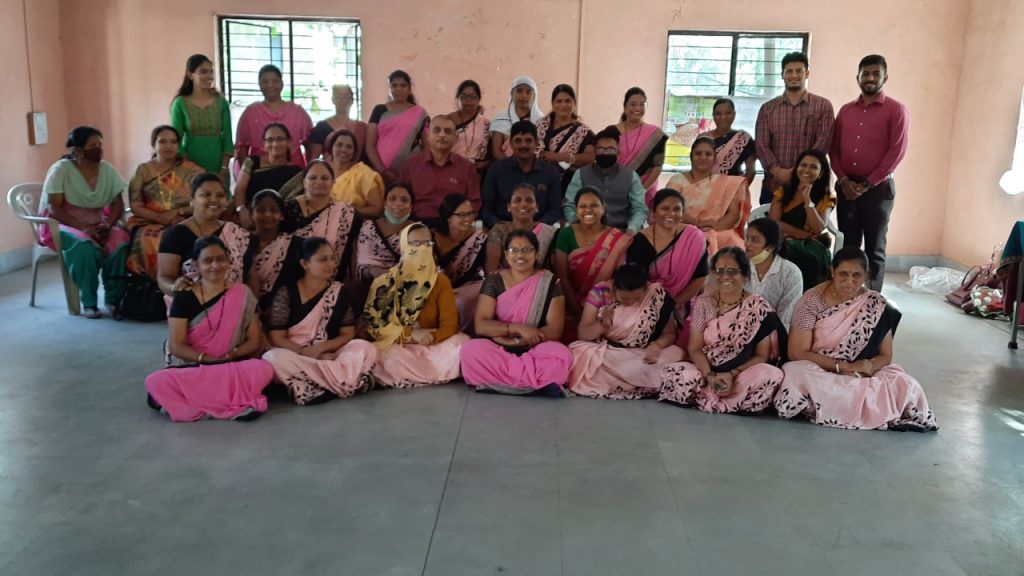 Ampersand Group also focussed on continuous upskilling of teachers at the Anganwadis by conducting numerous sessions to instil modern practices among the teachers. During the course, two model centres were developed where innovations and best practices were brought into the syllabus by the Anganwadi teachers. These initiatives in the region helped reduce the dropout rate among students, increased the girl child admission and encouraged parents to invest in the growth and education of their wards.
During the lockdown imposed due to a surge in COVID-19 cases, the Anganwadis' teachers ensured that all students were updated with their syllabus by providing them with curriculum and were monitored at regular intervals. In addition, several important occasions like Teacher's Day, Children's Day and Christmas were celebrated by the students and teachers alike posting messages on social media.
Shri. Chandrasekhar Pagare, Child Development Project Officer, Ministry of Women & Child Development, Nashik, said, "We are very impressed by the changes brought in the Anganwadis with the help of technology. Upskilling of teachers is a very important aspect especially at the foundational stages of education. We have observed significant improvement in the levels of learning by the students which has reflected on the enrolments."
Ms. Kavita Sahay, Vice Chairperson, Academics, Ampersand Group, said, "We are very thankful for this opportunity and extremely pleased with our efforts in contributing to development of pedagogical skills of Anganwadi students and integrating technology to make learning fun and easy for them. We have witnessed several developmental changes among our students over a period of time which will help them ease their transition to higher grades."
News Disclaimer: This story is provided by PRNewswire. The EdTalk will not be responsible in any way for the content of this article.
Source: PRNewswire
SUBSCRIBE NOW
Join 10000+ Members
[newsletter_form type="minimal" lists="undefined" button_color="#343333″]