– Applicable to current and new enrollees for all classes across all schools
THE EDTALK | MUMBAI
VIBGYOR Group of Schools, a leading chain of K-12 schools, has announced that the school will not be hiking its fees for the academic year 2021-22. The decision has been taken, bearing in mind the current economic slowdown and financial crisis, faced by families due to COVID-19 pandemic.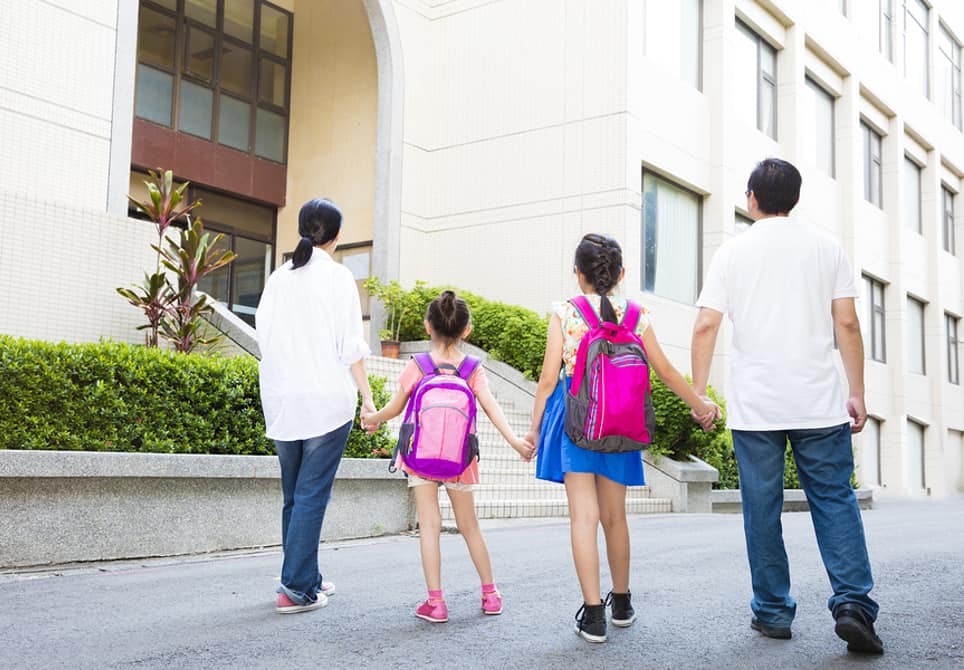 Over the last few months, the COVID-19 pandemic has thrown many lives in disarray. In its recent report, World Economic Outlook October 2020: A Long and Difficult Ascent, International Monetary Fund has estimated India's GDP to contract by over 10 per cent in 2020, driven by the economic slowdown in the second quarter of the year.
The pandemic has also impacted many families across the country, in the form of employment loss and business closures. To compound the situation, the lockdown, and the need to transition to digital modes of learning in a short span of time, has affected education for Indian students significantly. As the country strives to free itself from the grasp of the virus, it is imperative to extend support to such families, to help them tide over their financial distress and ensure learning continuity for their children.
VIBGYOR GROUP Suspended Annual Fee Hike in Schools
Accordingly, VIBGYOR Group of Schools has decided to suspend the annual fee hike, for the upcoming academic year. Tuition fee and other fee elements will remain unchanged for all current students, and the same will be offered to new enrollees across all VIBGYOR campuses.
Mr. Peshwa Acharya, CMO, VIBGYOR Group of Schools, elaborated, "Based on feedback from parents about their ongoing challenges due to the pandemic, we have decided to put a moratorium on the fee hike for AY 2021-22, for all classes. This moratorium is applicable to both, parents who already have children studying with us, as well as parents who wish to enrol their children with VIBGYOR.
At VIBGYOR, we are committed to enabling quality learning and the holistic development of students, and we are confident that our decision will successfully aid parents in facilitating continued education to their wards."
In a survey conducted in June, VIBGYOR parents were asked for their views on how education should continue for students, going forward. Most parents were in favour of a strategic reopening of schools, with an approach that is responsive to the trends observed in the trajectory of the pandemic.
A majority of them also felt that online pedagogy, delivered through VIBGYOR's Virtual Learning System, should continue. This indicates that, to ensure education continuity for students, schools should focus on a blended learning approach going forward, with a mix of online and offline teaching, that evolves continuously and agilely, based on how the future course of the pandemic unfolds.
VIBGYOR has unveiled various initiatives during the past few months, to facilitate education continuity for students whose parents were financially impacted by the pandemic. In May, VIBGYOR had announced the EduBridge Scholarship, which allowed parents to receive fee waivers for their wards.
Over 4,000 students have already availed the benefit which covered an average of two monthly instalments, and up to a maximum of three. Later, in September, the school rolled out the Easy-EMI Education Loan programme, which provides education loans at zero interest to parents with outstanding school dues, as well as to parents of new enrolees who need financial assistance. These programmes are in addition to other initiatives, such as monthly EMI (instead of quarterly) and online payment options.
Details of financial initiatives designed by VIBGYOR for families impacted by COVID-19 and resulting economic slowdown:
| | |
| --- | --- |
| Initiative | Current reach |
| 0% fee hike for AY 2021-22 | All campuses |
| Easy-EMI Education Loan | Mumbai, Pune, Nashik, Vadodara |
| EduBridge Scholarship Programme (fee waiver) | All campuses |
| Equal monthly fee installments | All campuses |
In its constant endeavour to make quality education accessible to many more children, and in line with the Group's commitment to honing dynamic future leaders, VIBGYOR High is opening a new campus in Chokkanahalli, Bengaluru. This new addition takes the count of VIBGYOR schools in the city to 14. Next year, five new campuses will also be launched in Nagpur, Dombivali and Gorai in Maharashtra, Bhopal in Madhya Pradesh, and Tumakuru in Karnataka.
---
News Disclaimer: This story is provided by PRNewswire. The EdTalk will not be responsible in any way for the content of this article.
---
Subscribe for Latest Educational Updates & News
The EdTalk
[newsletter_form type="minimal" lists="undefined" button_color="#E74C3C"]